Ever find yourself having one of those weeks that are just to long, so you try to find the beauty in it because there is. Well I had one of those weeks. But I want to first say how grace was there the entire time and it took a moment for me to unwind and let God fill me up. The week started with a stomach bug, my child with a fever, my oldest son wanting more of my attention, there was work, the house, wife duties and so much more. As the week went by I ended in urgent care thinking I broke my thumb! Thank God it was just sprained. I was burnt out. I had been praying to the Lord of how exhausted I felt. I asked for his grace over and over. I sat there thinking this week could be worse in all truth. So humbleness kicked in.
In that quite moment to my heart came of a blog I started but never did much with it, I only had posted twice. I have always wanted to blog but just did not know the route to go with it. I still have the blog as you can see, but with a different name. As I was sitting there thinking Lord I have no time for this, I just finish saying how burnout I am how could I possibly have time for this what do I even call it. Sitting in front of the screen the Lord gave me this sweet title called Purposely Loved by his Grace. I wrote it down and exited the screen. I needed to come back to this I needed to soak this in. As I was meditating on this the whole week all I wanted was God's rest. And by the end of the week when I am thinking please no more I need to rest he laid on my heart something that requires time. So I was then deep in my thoughts and I kept thinking of this title and my time. And grace hits me. My whole week lead me to a grace moment. Months in and especially this week was leading to this moment. I have to back track that it has been months I have been writing a lot. I have been writing prayers and my thoughts in paper. There has been healing through writing to my Savior. Something about writing has brought me to many graceful moments. And the interesting part of it all is that I always made time for writing and now God will use it not for my own healing but for others. His purpose. I feel so blessed that I have been praying to God about bringing his purpose to my life and though this blog may not be my whole entire purpose but its a part of it. Because I am sharing this with you now. I pray you are lifted as I share stories and encouragement. I pray that you may grow and see how you are purposely loved by his grace.
"For it is by grace you have been saved, through faith—and this is not from yourselves, it is the gift of God"- Ephesians 2:8-9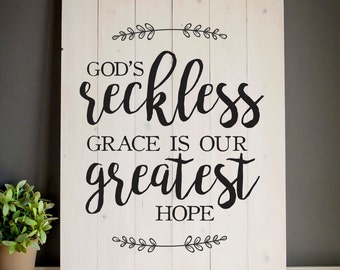 "My grace is sufficient for you, for my power is made perfect in weakness." Therefore I will boast all the more gladly about my weaknesses, so that Christ's power may rest on me"- 2 Corinthians 12:9
Grace has been in my existence even before I was born. Without knowing it my heart was in search for it. I did not know that the second chance to life was my Saviors Cross this whole entire time. I just recently learned that even before man's existence God knew he would gift us with Grace! Now that my friend is complete total love. Knowing that we would sin yet we would still be favored by our creator. How many of us would give up someone or something we love and give continues chances to someone that may potentially not love us back. At first I was confused what was this whole Grace thing about. How do I get it? Do I pay for it do I get it by attending a church? So what is Grace? Grace is another chance, forgiveness, rest, strength, no shame, no guilt, God giving up his lovely son to us, eternity with God and endlessly knocking at your heart this is Grace. For we are sinners and have many weakness this is where Grace falls into place. But again how do we get it? The scriptures tells me that If I am saved, meaning total confession to our Jesus with faith we are covered by his grace. I love that we have grace because it is a promise that we do not have to face anything alone. Grace does not mean that we would not go through difficult times or have weakness but that we have God there with us at all times. This brings me so much comfort. I pray this brings you comfort as well. No matter your past, your mistakes the cross is your second chance. He will make it right and better. Grace will be there.
Carmen